Her name is Posy Katniss Hawthorne
Relatives
Edit
She is the youngest of Jenniette and Gale Hawthorne. Her older brother is Victor Rory Hawthorne, and to annoy him, he calls him Vicky Roy.
Posy is 14.
She is from District 2.
Best friend
Edit
Her best friend is Finick Jonah Odair Jr, but she also likes him.
Appearence
Edit
She has her father's black hair and her mother's amber-red eyes.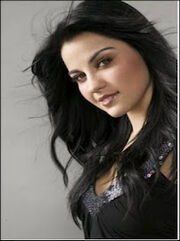 Ad blocker interference detected!
Wikia is a free-to-use site that makes money from advertising. We have a modified experience for viewers using ad blockers

Wikia is not accessible if you've made further modifications. Remove the custom ad blocker rule(s) and the page will load as expected.